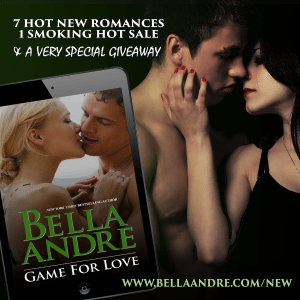 I am so excited to be a part of Kindle Worlds for not just one–but two–of my series! Kindle Worlds allows other writers to take the characters and settings I've created and write their own additions to the series. Some truly talented authors have contributed to both the Game for Love and the Four Weddings & A Fiasco canons, including 20 brand new releases this week!
To celebrate the launch authors and I are hosting all kinds of fun events, games, and giveaways. You can find the links to both of our party centrals below. I hope you'll stop by to show your support to these fabulous authors and maybe pick up a new book or two while you're at it <3
The Four Weddings & A Fiasco Kindle World just released 13 brand new sweet wedding romances.
The caterers, florists, DJs, dress designers, and proprietors of the Rose Chalet—the top wedding venue in San Francisco—do more than make a bride's big day the talk of the town, they find their own true loves when least expected. Will the next wedding bells chime for new Chalet staff members, Chalet staff siblings, men and women who meet at one of the Chalet weddings, or complete strangers? Visit www.LucyKevin.com/new to find out!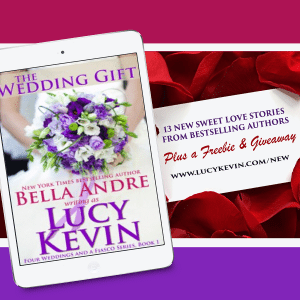 The Game for Love Kindle World just released 7 brand new sexy sports romances!
The game always changes for super-sexy, alpha athlete heroes who meet their perfect heroines in these sexy, fun and emotional romances that revolve around the world of professional sports (including but not limited to football, baseball, soccer, basketball, beach volleyball, race cars, polo, etc.). When professional linebacker Cole Taylor sets out to fulfill his grandmother's dying wish, he finds his perfect and innocent match, Anna Davis, in the most unlikely of places, and the love that develops between Cole and Anna leaves them irrevocably altered. Whose game will change next? Visit www.BellaAndre.com/new to find out!