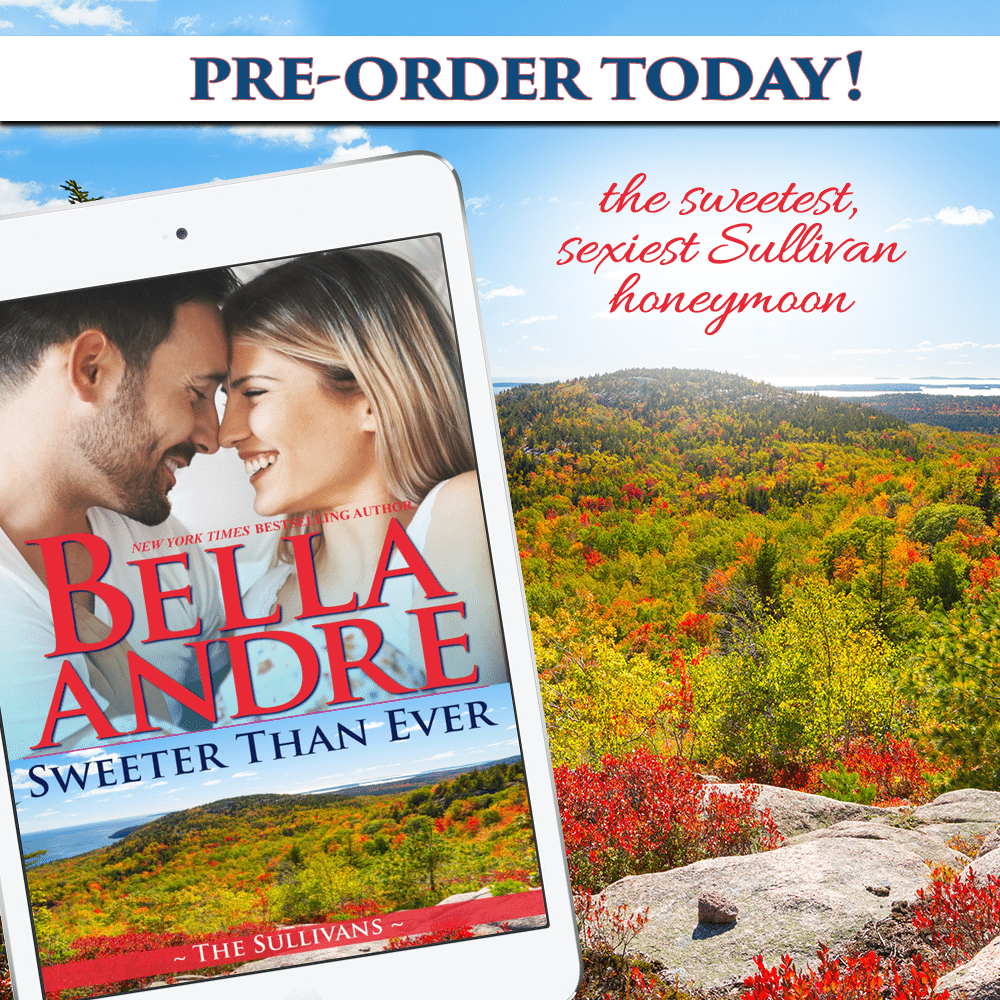 I'm so thrilled to finally announce Smith and Valentina's brand new, honeymoon story that will be coming out on April 5th! I had so much fun writing the double Sullivan wedding in Every Beat Of My Heart last summer—and so many of you wrote to tell me how much you enjoyed getting to spend time catching up with your favorite Sullivans—that I knew I wanted to write many more Sullivan novellas in the future. And who better to write about next than Smith Sullivan, the movie star who has captured all of our hearts!
SWEETER THAN EVER will be released on April 5th and I can't wait for you to read Smith and Valentina's romantic, funny and very sexy story!
SWEETER THAN EVER pre-order links:
SWEETER THAN EVER BOOK DESCRIPTION:
Millions of readers around the world have fallen in love with The Sullivans—especially Smith Sullivan, the movie star with the heart of gold.
Get ready to join Smith and his new wife Valentina in the novella SWEETER THAN EVER as they embark on their life together with the sweetest, sexiest, most surprising honeymoon ever. Seven days and seven nights of just-wedded bliss that will sizzle, make you laugh out loud…and tug on your heartstrings. After all, true love—and family—are what the Sullivans do best!