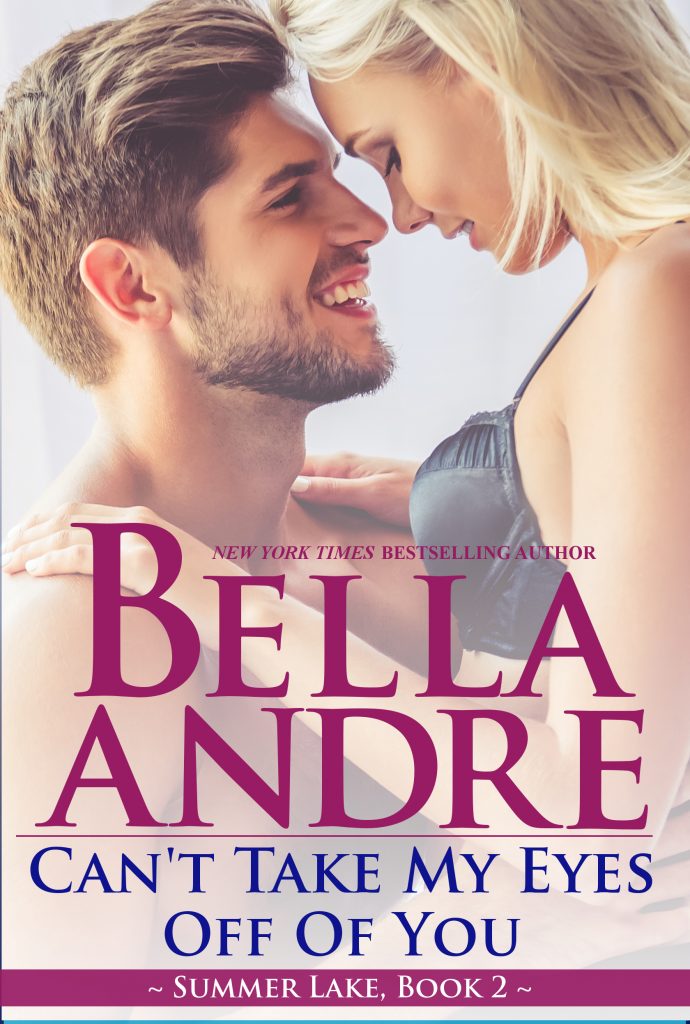 Welcome back to Summer Lake! Calvin Vaughn found his forever love in 
The Best Is Yet To Come
, and now it's Christie Hayden's turn in 
Can't Take My Eyes Off Of You
. The path to true love, however, is rarely a straight line. Especially for Christie.
As for Liam Kane…well, let's just say that I might have a bit of a crush on him. He's the embodiment of the heroes I love—not only sexy and brilliant, but also a man who will do whatever he needs to do to protect the people he loves. Even if keeping them safe has the potential to destroy him.
I hope you love watching Christie and Liam fall for each other, against all odds! And I can't wait to give you another sinfully sexy—and breathtakingly romantic—Sullivan this fall.
<3 Bella
P.S. Here are some lovely early reader reviews…
"Liam is my favorite hero Bella Andre has written! I cried, I laughed and I cheered. CAN'T TAKE MY EYES OFF OF YOU is an amazing book!" 5 stars, Claire
"When I want a true romance, I turn to Bella Andre. Love just pours off the pages!" 5 stars, Kitty, Guilty Pleasures
"It is always a very special treat to have a new Bella Andre book to read! She has been one of my all time favorites since the first book I read. CAN'T TAKE MY EYES OFF OF YOU is very aptly named, as I could not take my eyes off of it till the last word on the last page, at 

4:15am

. Definitely worth missing sleep over! I feel emotionally wrung dry after reading it, but would I read it again? HECK YEAH!" 5 stars, Keryth
"Bella Andre has given us another fabulous addition in this series. I loved CAN'T TAKE MY EYES OFF OF YOU! Highly recommend!" 5 stars, Doni
"I honestly don't know how I survived without Bella Andre's beautiful romances!" Trudy
"CAN'T TAKE MY EYES OFF OF YOU is another 5 star read from Bella Andre! She really knows how to do romance! I am just loving this Sullivan spin-off series so much!" Marybeth, 5 stars
"Bella Andre never disappoints! CAN'T TAKE MY EYES OFF OF YOU will grab you from the first page! There are so many twists and turns and secrets in this book that you will not be able to put it down!" 5 stars, Mary
"CAN'T TAKE MY EYES OFF OF YOU was fantastic! Bella Andre had me wishing Liam could be mine. A must read!" 5 stars, Christina