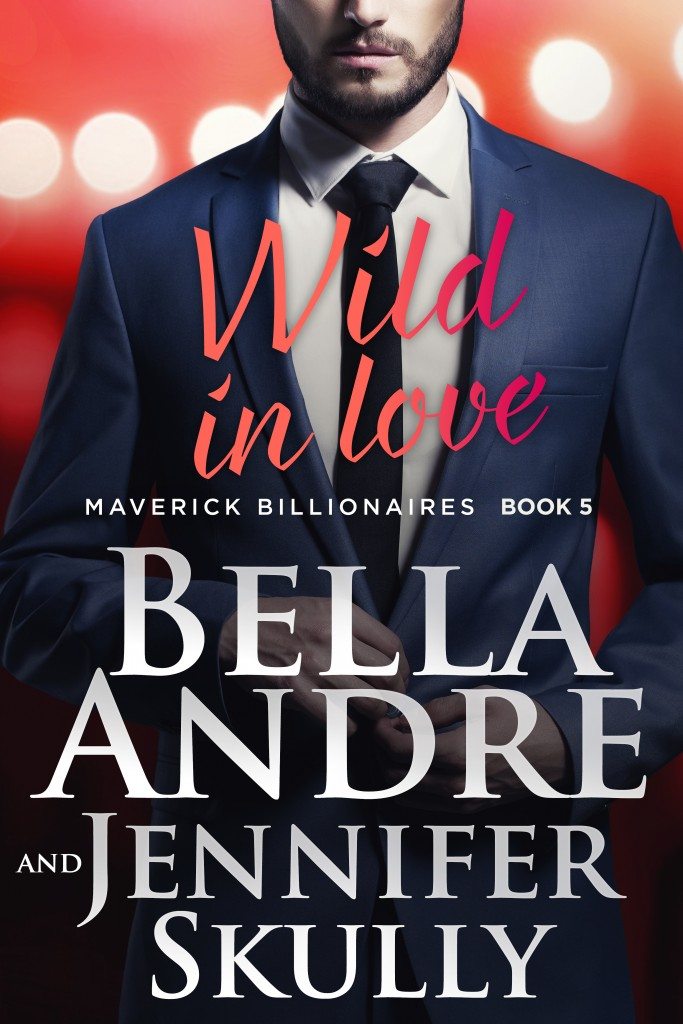 WILD IN LOVE (The Maverick Billionaires) is now available for pre-order!
Audio: coming soon
At long last, Daniel Spencer is about to find true love! Daniel and Tasha's love story will be out on 
April 25th
 and we can't wait for you to read their sexy, fun and extremely emotional romance. <3️ Bella
About the Book
Daniel Spencer is proud of the billion-dollar business he's built, but there are few things he enjoys more than creating something with his bare hands. Lake Tahoe has everything he's looking for—the lakefront cabin he's building for family and friends to enjoy, crystal clear water and lush green mountains. Everything except the perfect woman to share it with. Until Tasha Summerfield literally falls into his arms.
After learning that her family has lied to her for pretty much her entire life, Tasha flees San Francisco for the mountains. As she tries to bury her heartache by hammering her dilapidated cabin back together, the last thing she expects is to fall for a sexy billionaire. But when a storm blows in and she desperately needs help, there is Daniel, waiting with open arms.
Tasha believes Daniel deserves a woman from a perfect, loving, tight-knit family like his. Yet how can she possibly resist a man this sweet and generous…who looks positively sinful in his tool belt? With every delicious taste of him, Tasha finds it harder to quell the hopes and dreams she thought were crushed forever. But when it turns out that Daniel's family isn't picture perfect after all, will the truth set them both free? Or will it destroy any chance they ever had?