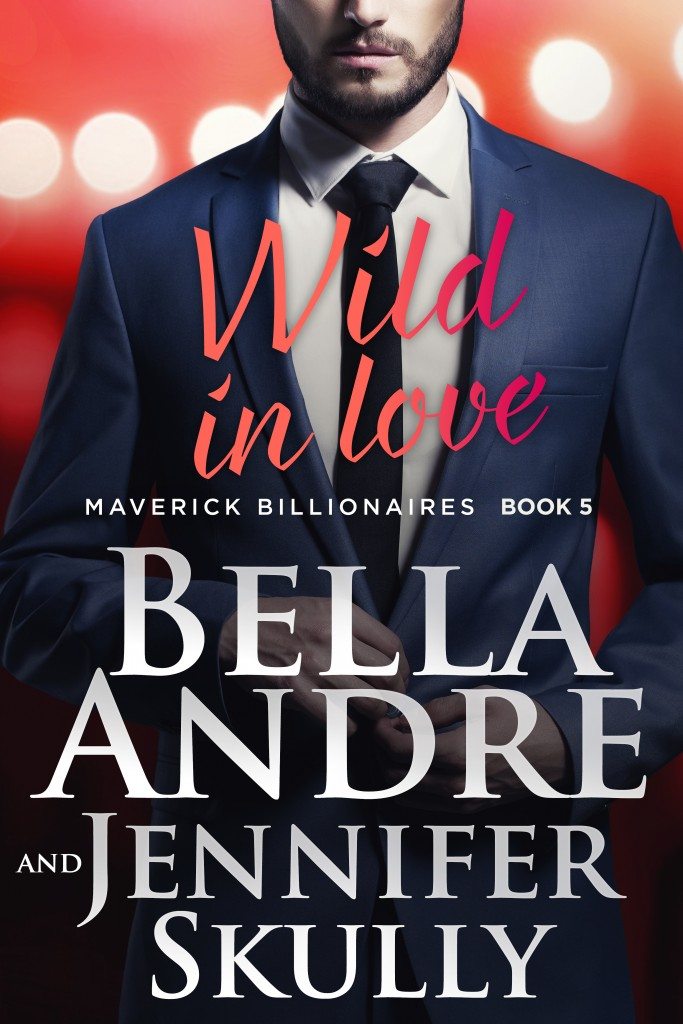 I'm so thrilled to let you know that Daniel Spencer's story is finally here!
Daniel is exactly the kind of rugged, sexy, brilliant, loving hero that I love most. Of course that meant Jennifer and I had to find the perfect woman for him. We can't wait for you to meet Tasha, and to fall as deep in love with Daniel as she does in the book. Of course, you will also get to reconnect with everyone from the previous four Maverick Billionaires books. And don't worry, there will be more Mavericks after this one! After all, Gideon and Lyssa need their happily-ever-afters too.
I hope you absolutely adore Wild In Love — and please keep an eye out for more news from me in the very near future about Harry Sullivan's book. If you've been waiting for the fourth New York Sullivan book, then I'm going to have some good news for you…
Happy reading,
Bella
GET YOUR COPY & START READING NOW!
5 STAR REVIEWS for WILD IN LOVE
"Can Daniel get anymore more dreamy? I truly loved Wild In Love!"
5 stars, Karina
"Wild In Love is one of the best stories of faith in family and love I have ever read! A truly beautiful story." 
5 stars, Linda
"I adored Daniel and Tasha's story! It's sexy, funny and touching. Wild In Love really pulled all my heartstrings. Makes you believe there really is true love out there." 
5 stars, Doni
"Love conquers all in this stunning love story. I love everything about the Maverick Billionaires series!" 
5 stars, Jennifer
"I absolutely adored Wild In Love! If you haven't read any of the Maverick Billionaire books, don't wait any longer. Jump into Wild In Love today!" 
5 stars, Gwen